BackJoy is an ergonomic seat against back pain
The chair seat uses your body weight to relieve the (lower) back. The moment you sit down, the weight of the legs tilts the pelvis bringing the spine into the healthy S position.

Experience it yourself: not good, money returned!
BackJoy seat posture corrector
BackJoy is a safe and effective way to relieve lower back pain and improve posture. BackJoy seats tilts the pelvis, bringing the spine into a healthy position. This allows all muscles to move properly and you immediately experience a feeling of relief.
Backjoy relieves, prevents, and resolves (lower) back pain caused by sitting 
BackJoy uses the 'lever principle'. As soon as you sit down, body weight moves the pelvis forward and up. In this position, the back maintains its natural S-curve and muscles and vertebrae experience less stress. 
This simple but effective principle allows you to effortlessly maintain an ergonomic sitting posture. With BackJoy you will experience a reduction in back pain, neck pain, aching and tense muscles, spinal and nerve pain as a result of incorrect sitting posture after just day one.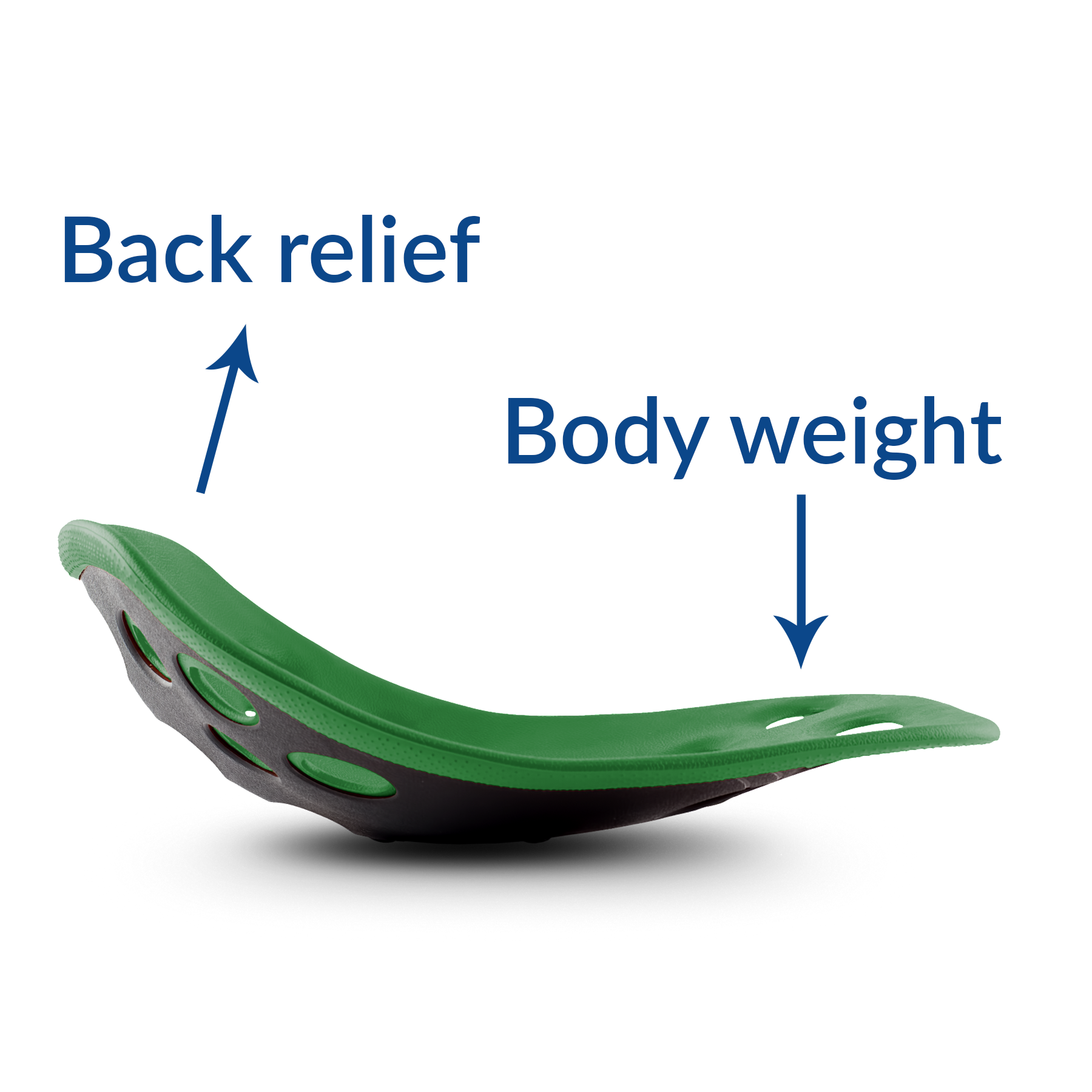 Suitable for every situation 
Because of its simple design, the Backjoy can be used anywhere; on an office chair, dining room chair, hard sofa, and even on the floor. The seat allows you to sit comfortably for long periods without putting pressure on the lower back or tailbone. 
Having trouble choosing the right BackJoy? Click here. 
---