Noatec
Your NOA cushion is delivered under vacuum. The valve cap may be difficult to open the first time. Push the valve button and allow the foam in the cushion to fully expand. The cushion will be 100% operational after you have inflated and deflated it several times.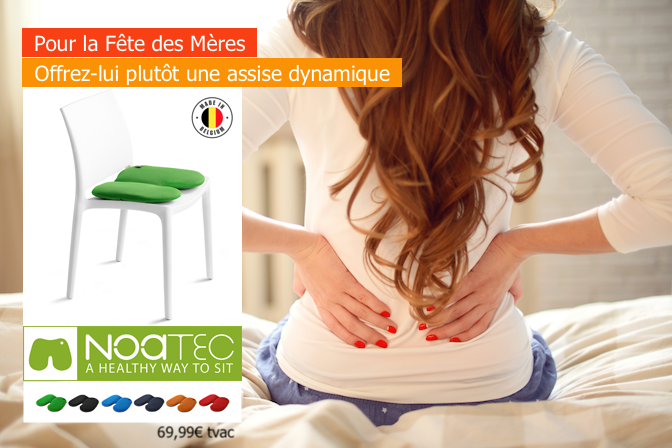 To deflate your cushion for storage or to take it with you, press the valve button before you stand up until all the air is drained and close the cap to prevent it from reinflating on its own.
Open the valve cap and press the button for a few seconds to allow your cushion to inflate, then release the button. Sit on the cushion with your feet flat on the floor, without crossing your legs. You may want to press the button slightly if you want to adjust the comfort of the seat and reduce the dynamics of the cushion. Close the valve cap.
To change the cover or wash it, first remove the ring, connected to the cap, that encircles the valve. Remove the cover from the pocket. The cover can be machine washed at 30°. The plastic bag can be washed with a damp sponge. Never immerse it!
To replace the cover over the air bag, slide the air bag into the cover without the cap. Insert the valve without the cap into the hole in the fabric. Replace the cap ring around the valve from the outside.

Noatec

€84,99 Incl. tax
---