Jaap - 11 / Jun / 2020
What is Backjoy?
BackJoy is a revolutionary, user-friendly and fully portable seating device that prevents back pain when you sit, so you can finally sit comfortably anywhere. What if my back hurts when I try to sit on BackJoy?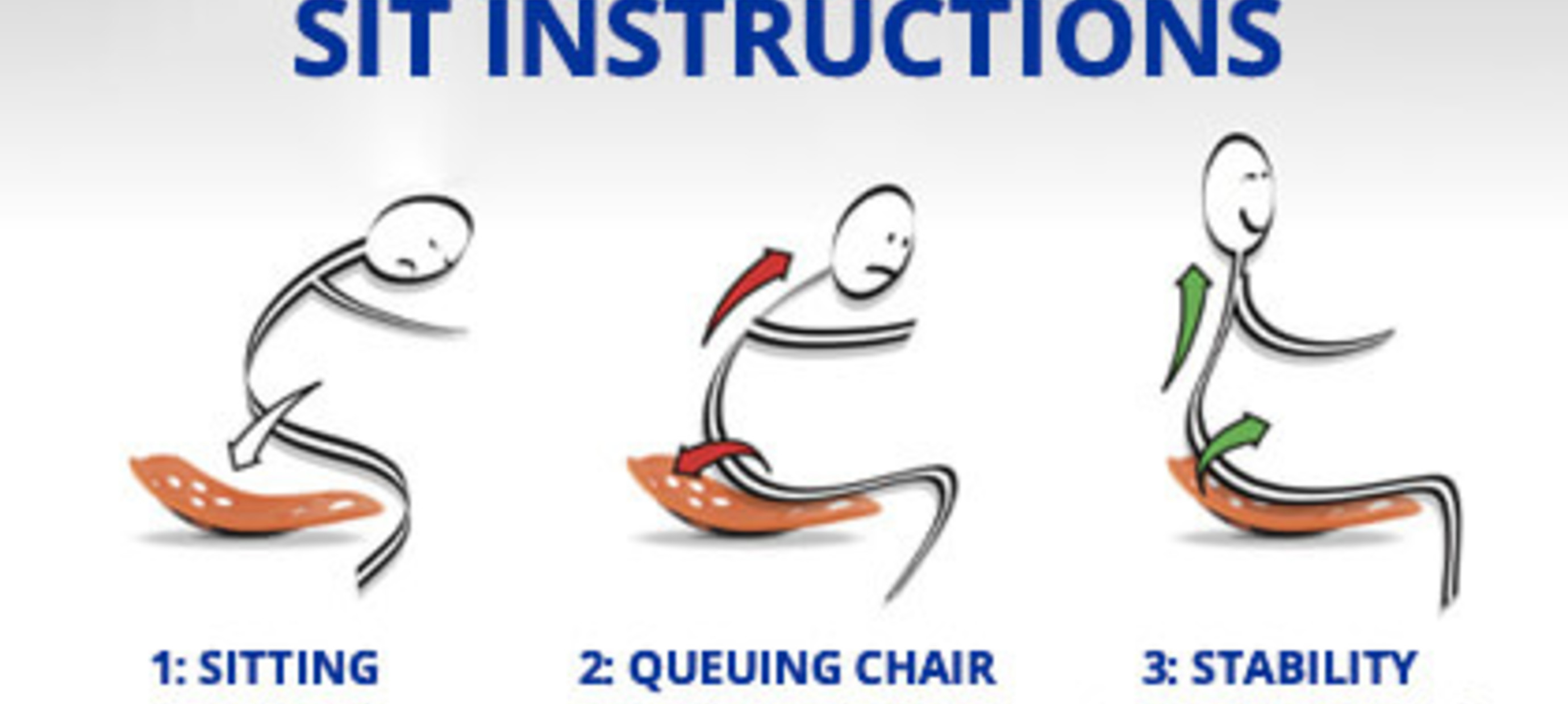 What is Backjoy?
BackJoy is a revolutionary, user-friendly and fully portable seating device that prevents back pain when you sit, so you can finally sit comfortably anywhere. What if my back hurts when I try to sit on BackJoy? Sometimes changing your sitting position can cause temporary discomfort. If you feel increased tightness when using BackJoy for the first time, limit the use to 15 minutes, then 30 and then for a few days or weeks. Gradually increasing use will bring strength and lasting relief. If there is more pain, stop using BackJoy. If BackJoy doesn't help relieve your back pain, see a medical professional.
Does BackJoy work for my condition?
BackJoy provides relief by reducing the pressure that can aggravate the underlying causes of a wide variety of acute and chronic back pain, such as low back pain, hernia and degenerated discs, back injuries, sciatica and many more. As with any medical question, see a medical professional to see if BackJoy can help your specific underlying problem.
Pressure, Tightness, Pain, Tension, Burning feeling
Why is BackJoy so small and comfortable?
BackJoy should be smaller than your buttocks. It is designed to be the space around the two sitting bones at the base of your pelvis. It is most effective for adults weighing 60 to 140 pounds. It's because BackJoy is so small it can literally float your spine in natural cushioning. It is floating in your natural soft tissues that feels so comfortable.
Will BackJoy prevent back pain?
Sitting for long periods can repeatedly cause stress injuries, which can lead to various back problems. BackJoy can be used as a preventative maintenance product to prevent a repeated stress injury caused by sitting for long periods of time, or to prevent old back pain from returning.
How do I clean my BackJoy?
The BackJoy fabric is treated with a stain protection solution. Wash with mild soap and water or standard furniture cleaner. You can treat your BackJoy as if it were a piece of furniture in the house with fabric that is protected against stains.
Where can I use BackJoy?
Turn every chair into an orthopedic pain reliever! Using BackJoy on any of the seating surfaces below will improve your posture and float your spine in a comfortable cradle of natural cushioning. Only BackJoy can prevent the tension caused by muscle flattening that will occur in all these sitting situations.
Can I travel with BackJoy?
Backjoy is easy to travel with! You cannot damage BackJoy. Roll it up or bend it anyway, you have to put it in a suitcase or continue. Your body heat will bring it back into shape. Put the BackJoy in your hand luggage as you want. Bend it around your Lap Top for extra protection.
Is BackJoy too small for me?
BackJoy comes in one size that fits almost everyone. At first glance, many people think BackJoy will be too small to use. BackJoy isn't even supposed to rock a user's entire buttocks. The size and shape of BackJoy are designed to support the bones at the base of your pelvis, not your entire buttocks.
BackJoy is designed to fit the medically and scientifically accepted mean distance between the sitting bones resting at the base of the pelvis. Unlike arm and leg bones, the pelvis has a very small range of widths, depths, and heights from person to person, regardless of that person's gender, age, race, or height. The buttocks, of course, consist of soft tissues, which are very different from person to person. BackJoy works by cupping it around the pelvic area, it is able to provide an effective method of back pain relief for people weighing just 45 pounds to as high as 200 pounds.
Do I have to sit in a certain way for BackJoy to work?
Your back is unique. With BackJoy you can sit the way you want to sit. Colleague-rated orthopedic back blades suggest that the best way for a person to sit is in the position in which they feel most comfortable. That's why BackJoy is designed to work as a personalized orthosis for your unique back. It adapts to allow for a 'flaccid' backward pelvic tilt, an upright sitting forward tilt and everything in between. No matter what position you are in, the BackJoy Orthotic Cradling System remains active.
What does my doctor say about BackJoy?
BackJoy can work hand in hand with your therapeutic guidance. Bring this brochure and your BackJoy with you on your next visit to learn how. Ask your doctor to recommend a sitting position for you that will transfer the most pressure and relieve your specific underlying condition.